CBD stands for cannabidiol.
CBD is a naturally occurring compound found in the resinous flower of cannabis.
CBD is advertised as providing relief for anxiety, depression and post-traumatic stress disorder. It is also marketed to promote sleep.
Formula to calculate CBD content.

Example:
Calculate the CBD content of a 30mL bottle of CBD oil containing 600 mg CBD.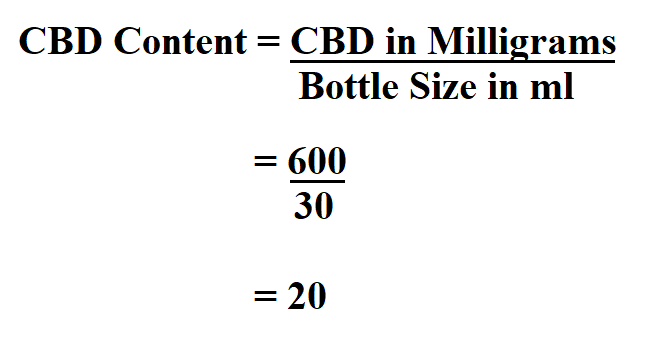 Therefore, the CBD content is 20 mg/ml.