Buffers are compounds that resist changes in pH upon the addition of limited amounts of acids or bases.
The buffer capacity is defined as the amount of acid or base you can add without changing the pH by more than 1 pH unit.
Formula to calculate buffer capacity.

∆n is the equivalents of strong base or acid added per volume liter.
∆pH is the change in pH.
Example:
Calculate the buffer capacity if you add 0.080 mole of HCl to 100ml phosphate buffer and the pH drops exactly one unit .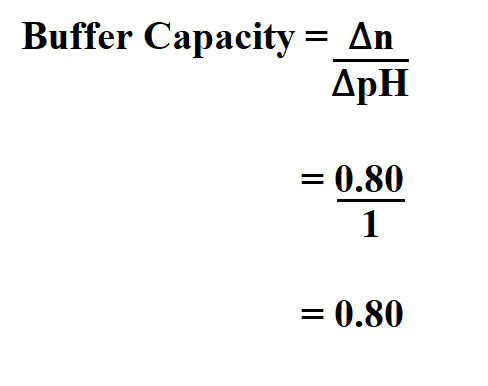 Therefore, the buffer capacity is 0.80.