Velocity is object's speed in a particular direction and it is direction sensitive.
The average velocity is the sum of the final and iitial velocity divided by 2.
Formula to calculate average velocity.

Example:
When a train's engine was started, its initial velocity was 20m/s, it accelerated until 50m/s and then started to deccelerate. Calculate the train's average velocity before it started to decelerate.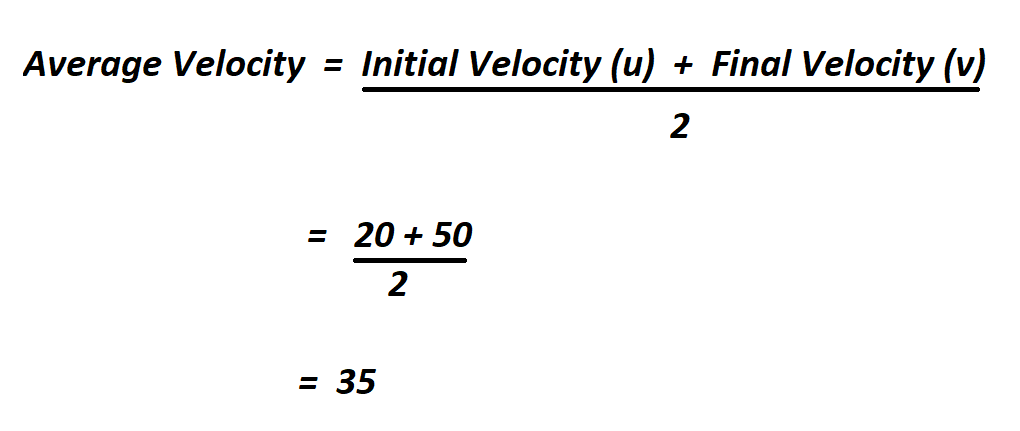 Therefore, the average velocity of the train is 35 m/s.