Acceleration is a vector quantity that is defined as the rate of change of the velocity of an object with respect to time.
Average acceleration is the change in velocity divided by an elapsed time.
Units used to measure acceleration is m/s².
Formula to calculate average acceleration.

Change in velocity is the difference between the initial velocity and the final velocity.
Change in time mostly means, the difference in time from time 0 to the final time recorded.
Example:
Loise just bought a new car which goes from 0 to 50 m/s in just 5 seconds. Calculate the acceleration of the car.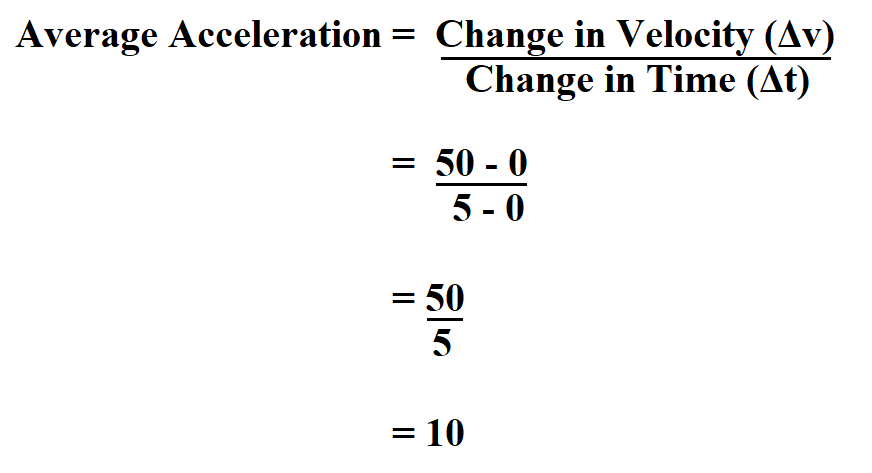 Therefore, the average acceleration of the car is 10m/s².