Terminal velocity is the steady speed achieved by an object freely falling through a gas or liquid.
Terminal velocity occurs when the resistance of the air has become equal to the force of gravity.
Terminal velocity is constant and its unit is meter per second.
Formula to calculate terminal velocity.

g is the acceleration due to gravity ( 9.8N/Kg ).
h is the height from the ground.
Example:
A stone is to be dropped from 2000m above the ground. What would be its terminal velocity.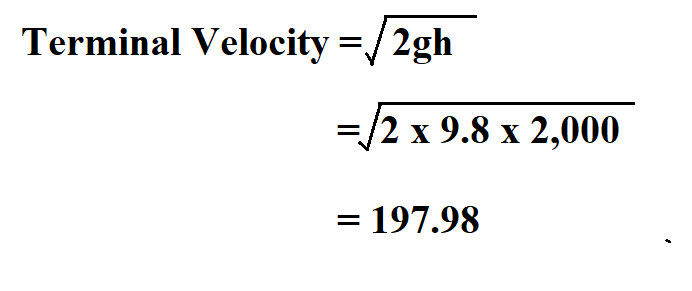 Thus, the stone's terminal velocity is 197.98 m/s.