We can define a slope (m) as a measure of how steep a line is. We sometimes call it gradient.
Formula to calculate slope.
We get slope by dividing the diffference of coordinates on the vertical axis (y) by the difference of the coordinates on the horizontal axis (x).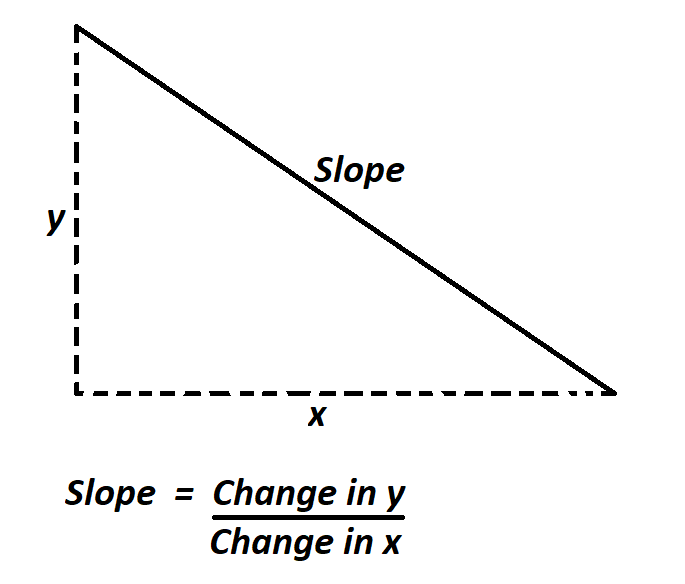 Example:
Find the slope of the line that passes through the points (2 , 0) and (3 , 4).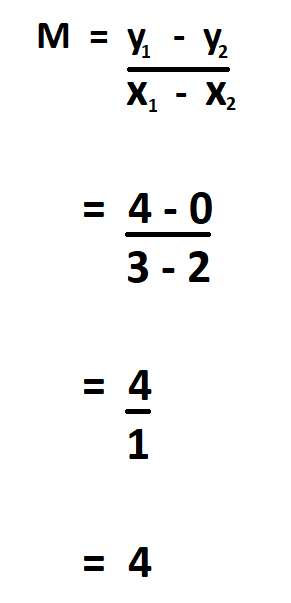 Therefore, the gradient of the line is 4. If when we calculate gradient and get 0, we conclude by saying that, that is a horizontal or vertical line with no slope.