MIRR is short for modified internal rate of return.
The MIRR is a financial measure of an investment's attractiveness.
It is used in capital budgeting to rank alternative investments of equal size.
Formula to calculate MIRR.

n is the number of years the project will last.
Example:
Suppose you invested in a project whose lifetime is 5 years, if you expect the terminal cash inflow to be $ 200,000 and the present value of the cash outflow is 12,000, calculate MIRR.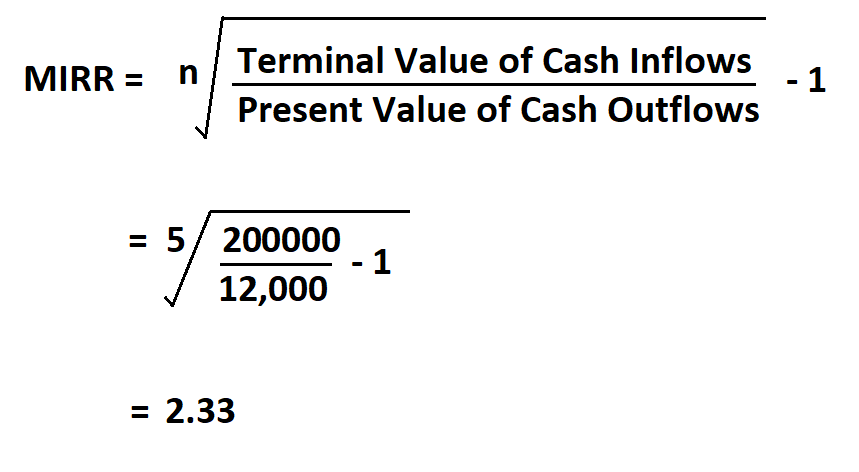 Therefore, your MIRR is 2.33%.