We can define margin of error (MOE) as the degree of error in results or the amount of random sampling error in the results of a survey.
We use MOE when calculating the confidence interval.
Formula to calculate margin of error.
To determine the margin of error, we multiply the relevant Z value by the division of the standard deviation and the square root of the sample size.
Example:
Calculate the margin of error of a sample of 50 cones of ice cream, assuming you want a 99% level of confidence and the standard deviation is 3.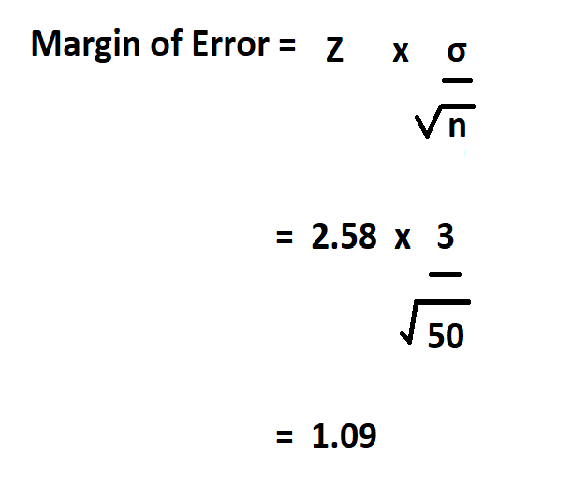 Therefore, the margin of error is 1.09.