In physics, we define centripetal force as a net force that makes an object follow a curved path. It is directed inward towards the center of rotation.
A Merry-go-round is a perfect example of how a force is used to keep an object moving in a circular path.
Centripetal force is measured in Newtons.
Formula to calculate centripetal force.
To calculate centripetal force, we multiply mass by the square of velocity and then divide the result by the length of the radius.

Example:
A student is standing at the edge of a merry-go-round holding onto the bars. The student has a mass of 50 Kg, the radius of the ride is 3.5 m and the merry-go-round's velocity is 2 m/s. Calculate the centripetal force pulling the student towards the center of the merry-go-round..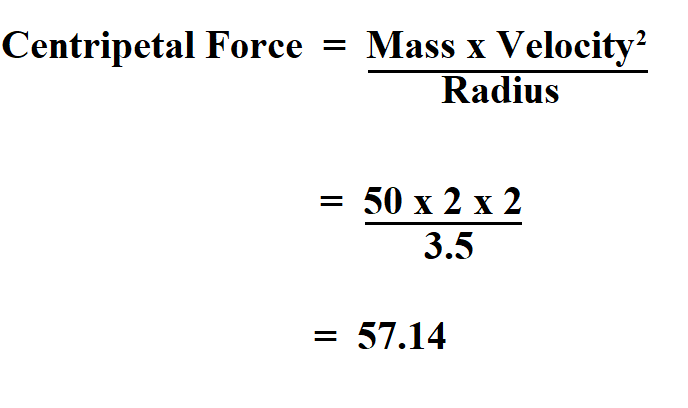 Therefore, the centripetal force is 57.14 N.