AGI is short for adjusted gross income.
AGI is a measure of income calculated from your gross income and used to determine how much of your income is taxable.
Your AGI is the basis for several tax thresholds including determining whether you qualify for certain tax credits.
Formula to calculate AGI.

Gross income measures total income and revenue from all sources.
Tax deductibles reduces the amount of income that is subject to taxation as you subtract them from the gross income to get total taxable income.
Example:
Suppose a business' gross income for the year is $100,000, calculate your AGI if the tax deductibles amount to $ 500.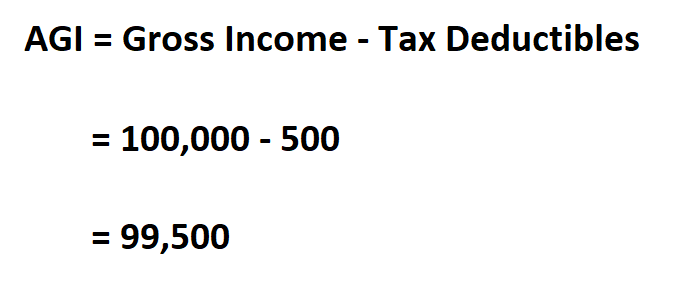 Therefore, your AGI is $ 99,500.