Quarterly taxes are estimated taxes that are paid after three month to the IRS on income that cannot be handled by withholding.
These four tax payments are meant to cover Social Security, Medicare and your income tax.
Formula to calculate quarterly taxes.

Example:
Suppose you are self employed and your total estimated tax for the year is $ 50,000. Calculate your quarterly taxes.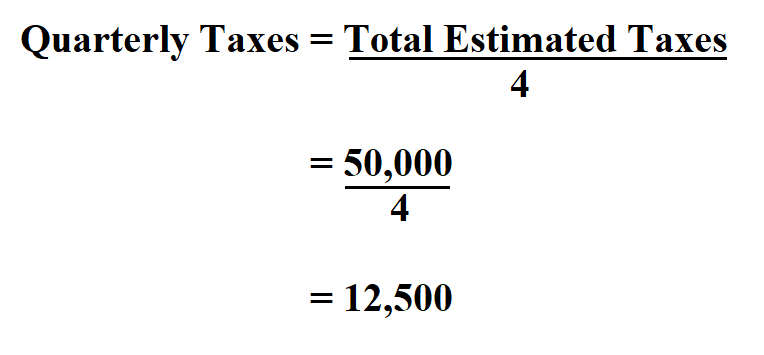 Thus, your quarterly taxes are $ 12,500.