A whole number or an integer is a number that is 0 or greater as in it has no fractional component.
A fraction is a number that represents a part of a whole.
How to add fractions with whole numbers.
Example 1:
Lets look at a two terms scenerio; a fraction and a whole number.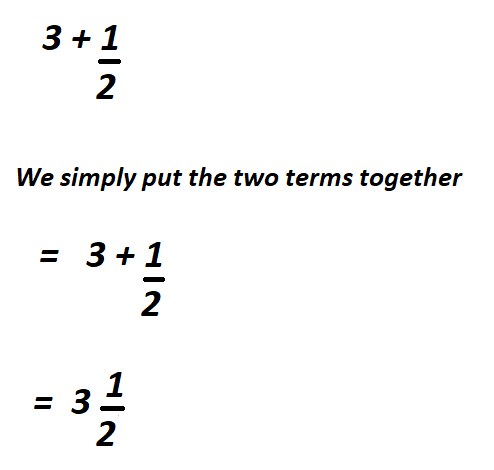 In this case its simple, all we do is put them down with no plus sign between the two terms and thats our solution.
Example 2:
Now lets look at a more than two terms scenerio. We add the whole numbers as usual and use L.C.M. to help us in finding the sum of the fractions.