We can define an electrical circuit as a path or line through which an electrical current flows.
Whereas, a series circuit is one that has more than one component, but only one path through which the electricity flows and all components are connected end-to-end.
Resistance is a measure of the opposition to current flow in an electrical circuit. Resistance is measured in ohms (Ω)
Formula to calculate resistance in a series circuit.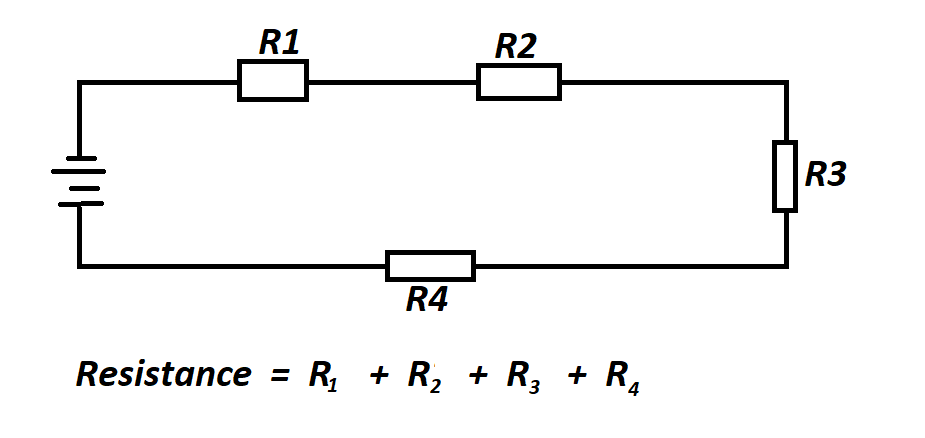 Example:
Calculate the total resistance of the following resistors in a series.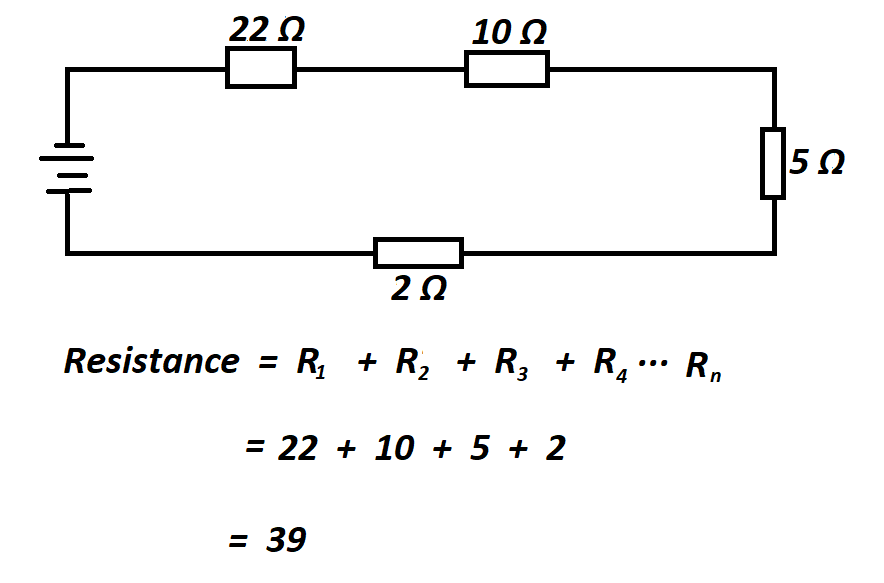 Therefore, the total resistance is 39 ohms.