We can define current as the flow of electrical charge carriers like electrons. Current flows from negative to positive points. Electric current can either be direct current (DC) or alternating current (AC). The SI unit for measuring electric current is Amperes ( A )
Formula to calculate current.
We calculate current by dividing voltage (V) with resistance (R).

Example:
Calculate the current passing through a 240V lamp with a resistance of 5Ω .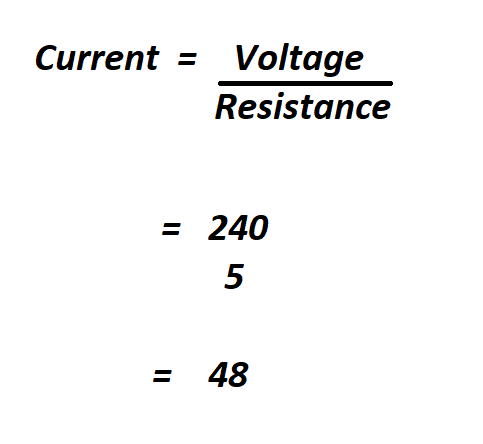 Therefore, the current passing through the lamp is 48 A.