Power factor (PF) is the ratio of working power, measured in kilowatts (kW), to apparent power, measured in kilo volt amperes (kVA).
Power factor correction aims at bringing the apparent power value as close as possible to the amount of true power you are using. This will result in less current being needed to provide the same amount of true power.
There are three types of power factors.
Lagging power factor.
Leading power factor.
And Unity power factor.
Formula to calculate power factor.

Example:
If the a capacitor can produce 119 W as true power and the apparent power is 120VA. Calculate the power factor.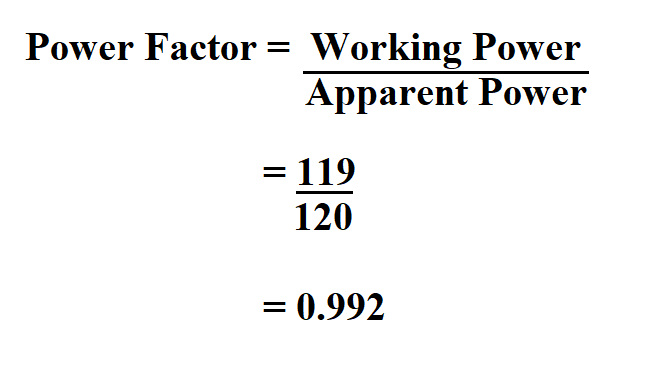 Therefore, the pf is 0.992.