A circle is a shape where all points in a plane lie at an equal distance from a center point.
Surface area is the sum of all the areas of all the shapes that cover the surface of an object. For instance, we can calculate the surface area of a sphere, a cone or even the surface area of a cylinder.
Since a circle is 2 – dimensional, its surface area is the same as its area.
Formula to calculate surface area (S.A.) of a circle.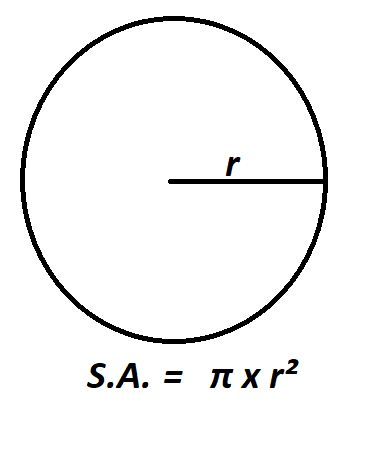 Example:
Calculate the surface area of a circle whose radius is 21 cm.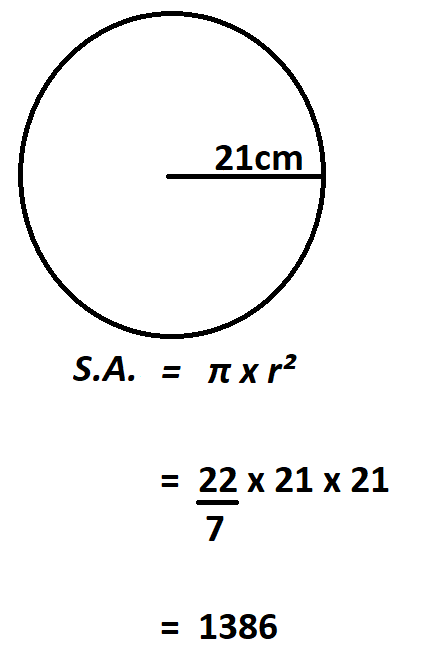 Therefore, the surface area of the circle is 1386 cm² .