A number that occurs most frequently is called Mode. It is a good measure when mean and median can't be used. To get a more accurate representation of statistical data, Mode is used in certain circumstances.
Formula to calculate mode in excel.
Just like other functions, the mode function can be found in excel.
=MODE(X1:Xn)
There are two mode functions in excel; MODE.MULT and MODE.SINGL, MODE.MULT is for calculating multiple mode for a set of data that is if there i more than 1 mode.
Example:
Consider the following data set.
2, 3, 6, 7, 8, 4, 3, 3, 7, 8, 4, 3, 5, 9, 3
We'll begin by transferring our data set onto an excel spreadsheet.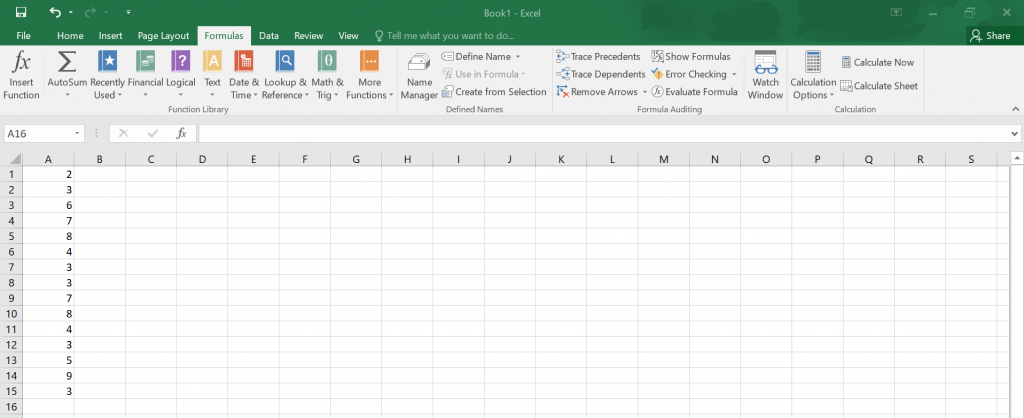 Using the mode function and the data from A1:A15, we can calculate the mode easily.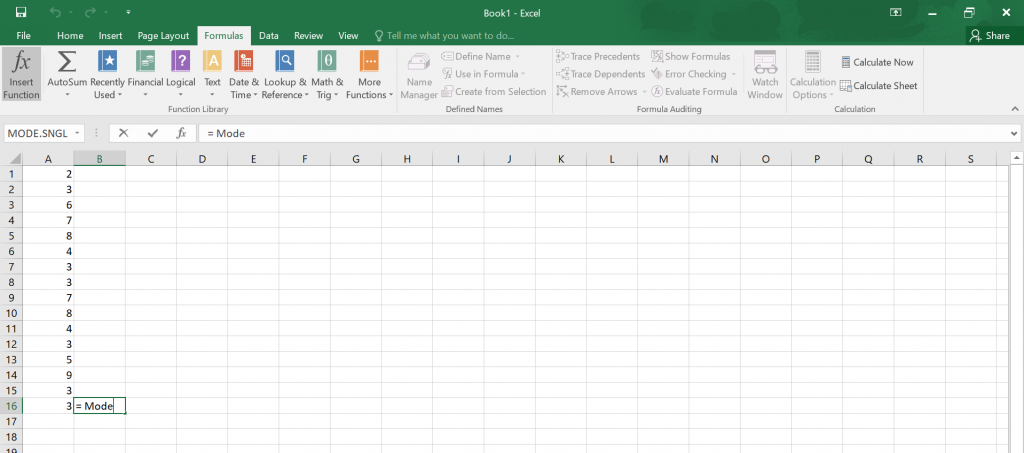 Therefore, your mode is 3.