The value of the z-score tells you how many standard deviations you are away from the mean.
A positive z-score indicates the raw score is higher than the mean average and if its equal to 0, it is on the mean.
Formula to z score in excel.
You have to transfer your data to an excel spreadsheet.
Suppose you are given the 9total number of marks students got in all the subjects out of the possible 500 as follows.
| | |
| --- | --- |
| Name | Total Marks |
| Chris | 450 |
| Eric | 467 |
| Mary | 472 |
| Esther | 380 |
| Martin | 280 |
To find the z score we first need to calculate the mean and the standard deviation.

The function of finding the mean is =AVERAGE(B2:B6)

The function to find the standard deviation is =STDEVA(B2,B6)

To find the Z score we click on the standardize function. This is how it looks like. You are needed to fill in with the mean and standard deviation that you got.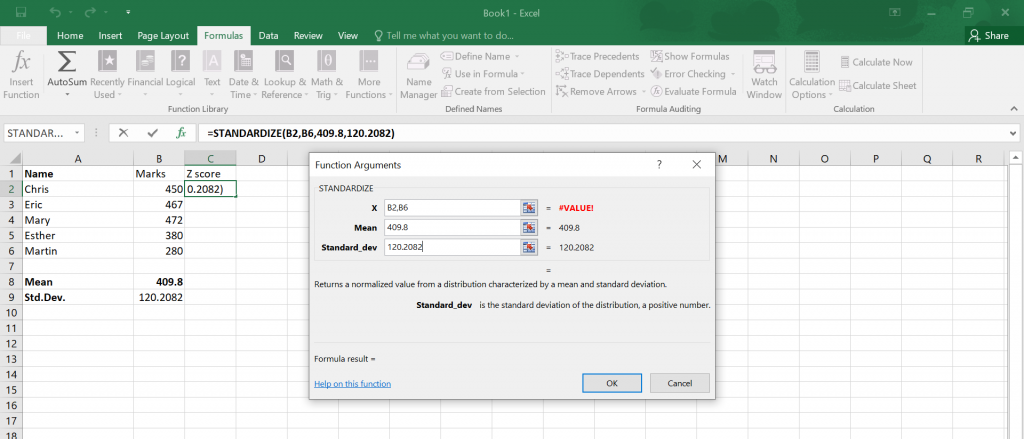 After pressing enter and dragging the bottom right corner, you get the result above. These are your z scores.