Heat is a transfer of energy.
Heat capacity also known as thermal capacity is the amount of heat required to raise the temperature of a mass of substance by 1°C.
Water is known to have a high heat capacity due to its hydrogen bonding among water molecules.
Formula to calculate heat capacity.

ΔQ is the change in amount of heat transferred.
ΔT is the change in temperature, ºC.
Example:
Determine the heat capacity of copper of mass 70 g if the temperature difference is 20oC if 300 J of heat is lost.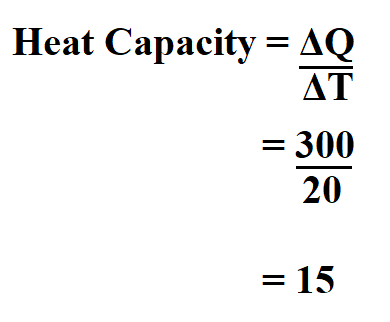 Therefore, the heat capacity is 15 J/oC.