Growth rates refer to the percentage change of a specific variable within a specific time period.
Growth rates can be beneficial in assessing performance and to predicting the future performance of something.
Formula to calculate growth rate of a company.

Example:
A restaurant sells 40 plates of fries everyday, on Tuesday, they sold 5 more plates of fries. Calculate the growth rate in the selling of fries.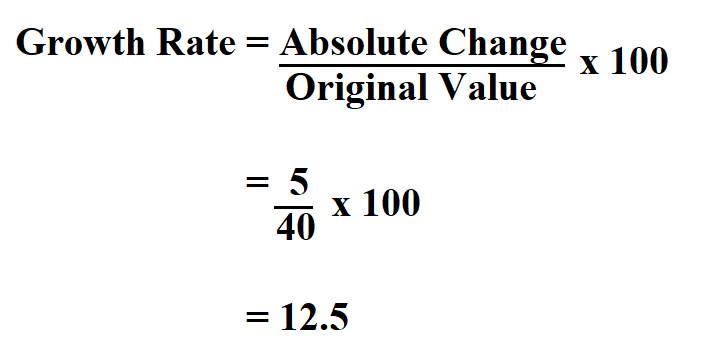 Thus, the growth rate was 12.5%.