The GDP price deflator, also known as the GDP deflator or the implicit price deflator, measures the changes in prices for all of the goods and services produced in an economy.
The GDP deflator helps to measure the changes in prices when comparing nominal to real GDP over several periods.
A growing deflator is an indication of inflation.
Formula to calculate GDP deflator.
GDP deflator is calculated by dividing nominal GDP by real GDP and multiplying by 100.

Example:
Suppose the nominal GDP is $ 400million and the real GDP is $ 200million. Calculate the GDP deflator.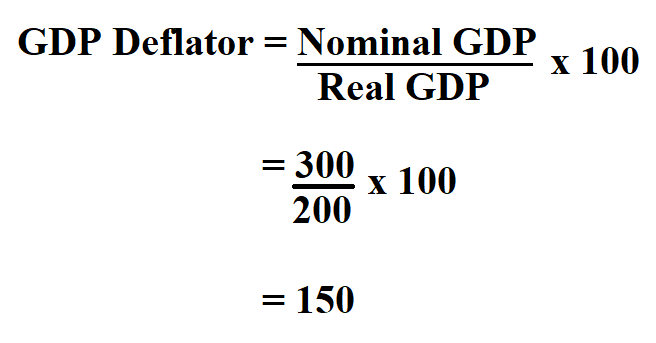 Therefore, the GDP deflator is 150.