Debt to income ratio mostly abbreviated as DTI is the percentage of a consumer's monthly gross income that goes toward paying debts.
The debt to income ratio, or DTI, is used by lenders to determine if you can afford to take on any more debt. If it is too high, you may be barred from getting a mortgage or personal loan.
A debt income ratio is mostly calculated monthly.
Formula to calculate debt to income ratio.
To calculate DTI, we simply divide total debt by total income. Then express what you get as a percentage.

Example:
A shop's owner borrowed money from the Equity bank amounting to Sh. 7,000 in a certain month. His total income for the month was Sh. 35,000. Calculate his debt ratio.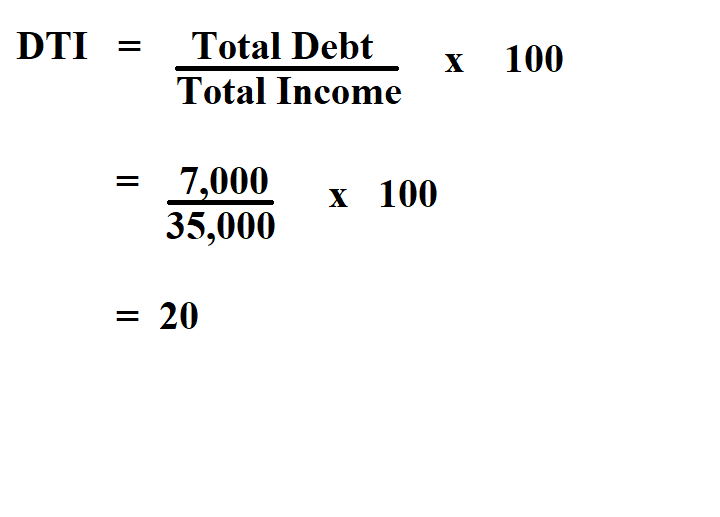 Therefore, the debt to income ratio of the shop owner is 20%.