Dead weight loss also known as excess burden is a cost to society created by market inefficiency, which occurs when supply and demand are out of equilibrium.
Dead weight loss isn't always bad, these losses are often put in place because of political values like worker equity. These cases are called necessary inefficiencies.
Formula to calculate dead weight loss.


Example:
Suppose the original price of 2 products before tax was $ 500 after taxes were added it rose to $700 and the buyer could only take 1 item. Calculate the dead weight loss.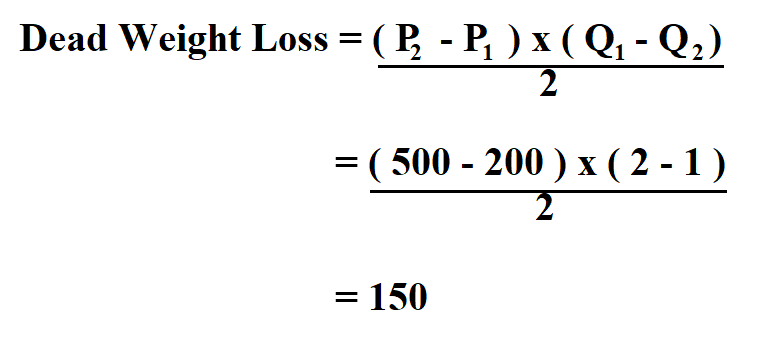 Thus, the dead weight loss is $ 150.