In marketing, customer lifetime value (CLV) is a metric that represents the total net profit a company makes from any given customer.
CLV helps organizations demonstrate the future value they can generate from their marketing initiatives.
Formula to calculate CLV.

Lifetime value is the product of average value of sale, number of transactions and retention time period.
Example:
The lifetime value of a regular customer of a shop is $600. The profit margin in the clothing store is 15%. Calculate the customer lifetime value.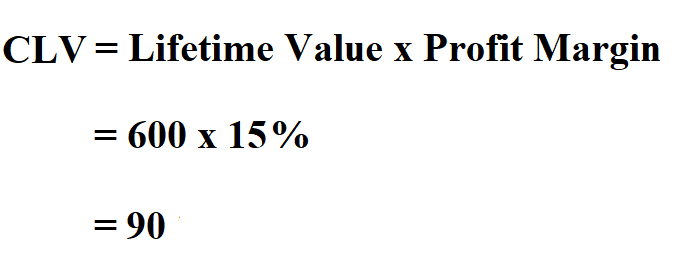 Thus, the customer lifetime value is $ 90.