Customer Acquisition Cost (CAC) is the total cost of sales and marketing efforts that are needed to acquire a customer.
This metric is very important as it helps a company calculate how important a customer is to it. It also helps it to calculate the resulting ROI of an acquisition.
Formula to calculate CAC.

Example:
Suppose a company spent $ 50 in sales and marketing in a certain month, if in that same month they acquired 10 new customers, calculate the company's CAC.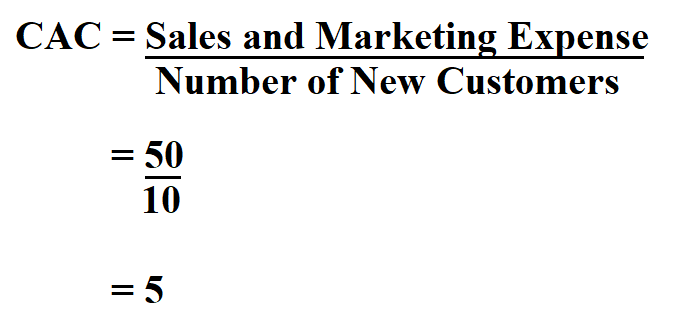 Thus, the company's CAC is $5.