When you decide to get a car, new or used, you can either to choose to pay for it fully if you have the money or take the car on loan.
Calculating total and monthly costs allows you to budget accordingly and figure out the total price of the car.
Formula to calculate car payment.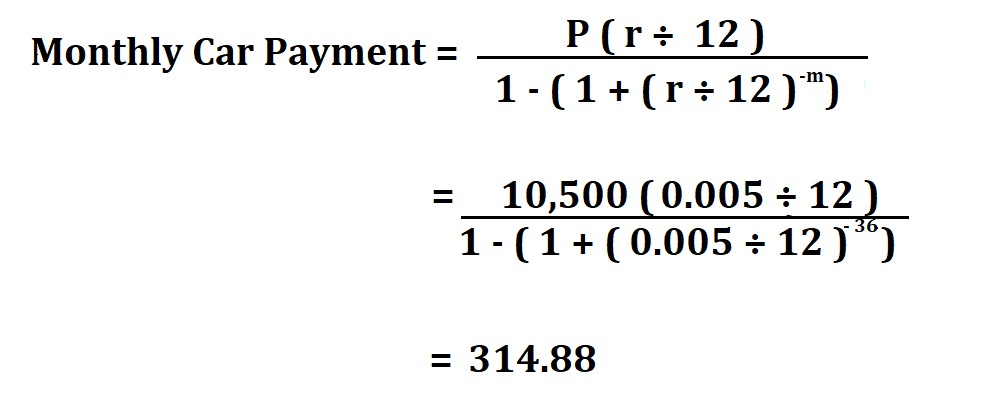 P is the principal amount
r is the interest rate.
m is the number of monthly payments.
Example:
Suppose you took a car on a loan to be paid after 36 months, if the total charges amounted to $20,000, calculate your monthly payments if you payed a down payment of $9,500 and the interest rate is 5%.
We begin by subtracting the down payment from the total amount.
= 20,000 – 9,500
= 10,500
Therefore, our principal will be $ 10,500.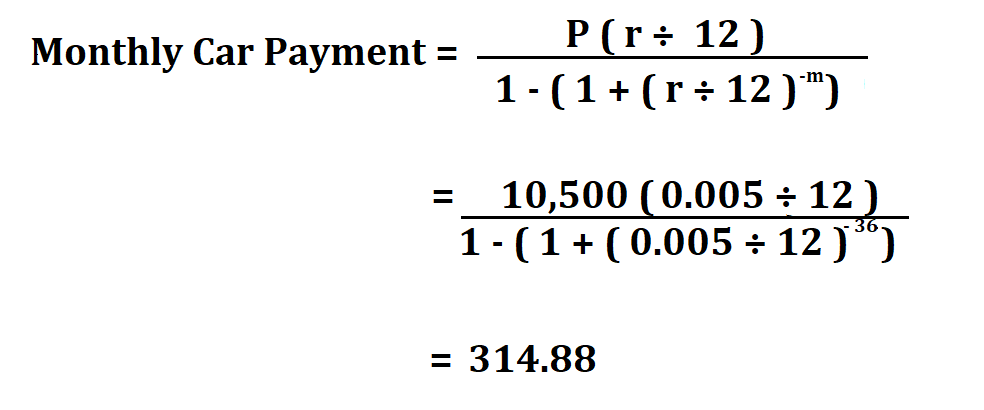 Therefore, your monthly car payment will be $ 314.88.