CPM stand for cost per thousand impressions.
CPM is a marketing term used to denote the price of 1,000 advertisement impressions on one webpage.
An accurate calculation of CPM can help you understand which ads are performing well, and how you can improve your marketing outcomes.
Formula to calculate CPM.

Example:
Suppose an advertiser agrees to pay $30 for certain ad campaigns and the ad receives 20000 impressions. Calculate the cost per thousand impressions.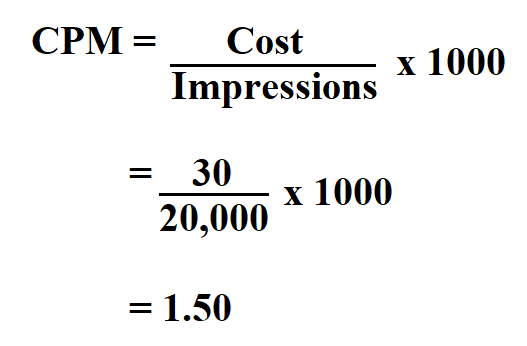 Therefore, the CPM is $1.50.