The asset turnover ratio measures the efficiency of a company's assets to generate revenue or sales.
The higher the asset turnover ratio the better. But whether a particular ratio is good or bad depends on the industry in which your company operates.
Formula to calculate the asset turnover ratio.

Net sales are the amount of revenue generated after deducting sales returns, sale discount and sales allowances.
Average total assets is the average of the assets at the beginning of the year and the assets at the end of the year.
Example:
A firm's total average assets in a certain financial year was $500,000. The value of the net sales in that same year was $300,000. Determine the firm's asset turnover ratio.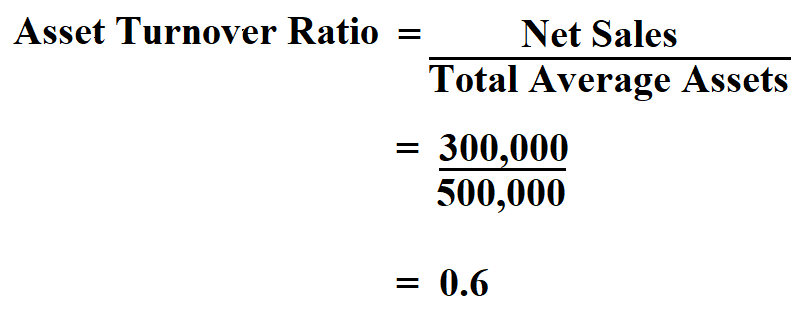 Thus, the asset turnover ratio is 0.6.