Roof pitch or incline is the angle of the roof surface above the flat or horizontal plane.
The roof pitch prevents water from pooling on the surface of the roof, greatly reducing the risk of roof leaks.
Formula to calculate roof pitch in degrees.
If you have the run and the rise, all you need to do is;

Example:
Suppose your run is 8 feet and your rise is 6 feet, calculate your roof pitch in degrees.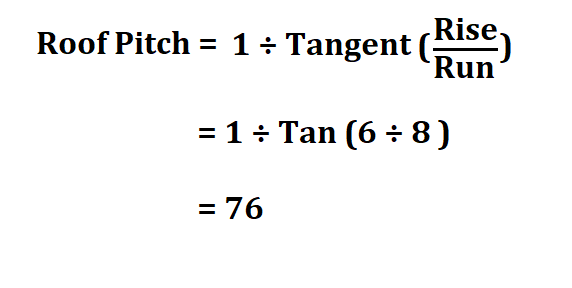 Therefore, your roof pitch is 76 degrees.