Roof pitch or incline is the angle of the roof surface above the flat or horizontal plane.
The roof pitch prevents water from pooling on the surface of the roof, greatly reducing the risk of roof leaks.
Formula to calculate roof pitch.
To calculate it, we use the Pythagorean theorem as the roof tend to form a triangle.
The roof pitch in this case is the hypotenuse, so to calculate its length we say,

Example:
Suppose your given the height or the rise of the roof to be 8 feet while its run is 6 feet and you are asked to find the roof pitch.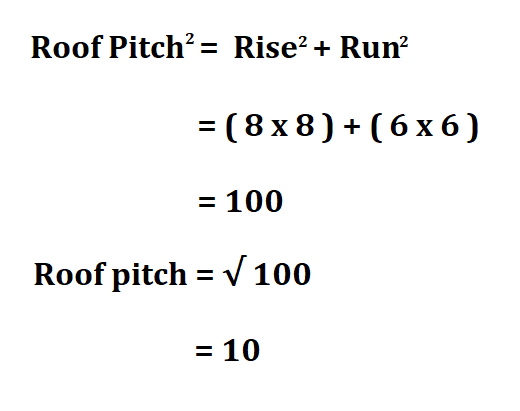 Therefore, the roof pitch is 10 feet.