MPC is short for marginal propensity to consume.
Marginal propensity to consume (MPC) is the increase in consumer spending due to an increase in income.
MPC is important because it varies at different income levels and is the lowest for higher-income households.
Formula to calculate MPC.

Example:
Suppose an employee's salary was raised by $ 500 and her increment in consumption is $100. Calculate the MPC.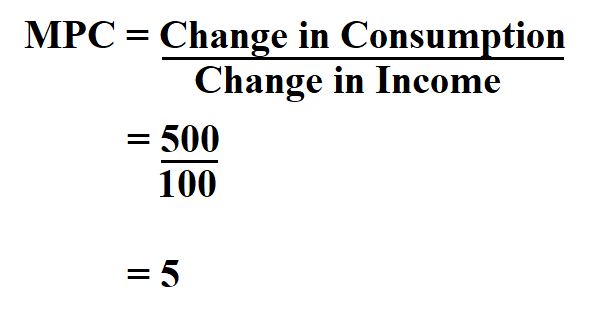 Therefore, the MPC is $ 5.