Inertia is the resistance an object has to a change in its state of motion. This includes changes to the object's speed, or direction of motion.
The physical significance of the moment of inertia is similar to the mass in the translational motion.
Formula to calculate inertia.

Angular momentum is the property of any rotating object given by moment of inertia times angular velocity.
Angular velocity also known as rotational velocity is the rate of velocity at which an object or a particle is rotating around a center or a specific point in a given time period.
Example:
Calculate the inertia of a disc whose angular momentum is 0.5 Kg m/s while its angular velocity is 160.0 radians/s.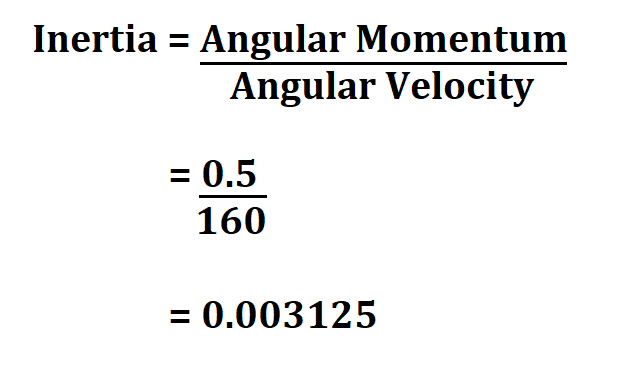 Therefore, the inertia is 0.003125 kg m².