Impulse is the change of momentum of an object when the object is acted upon by a force for an interval of time.
Because of the impulse-momentum theorem, we can make a direct connection between how a force acts on an object over time and the motion of the object.
The SI unit of impulse is newton second.
Formula to calculate impulse.

Example:
Suppose you hit a ball with a cricket bat with a force of 20N, the collision took 2 seconds, calculate the impulse.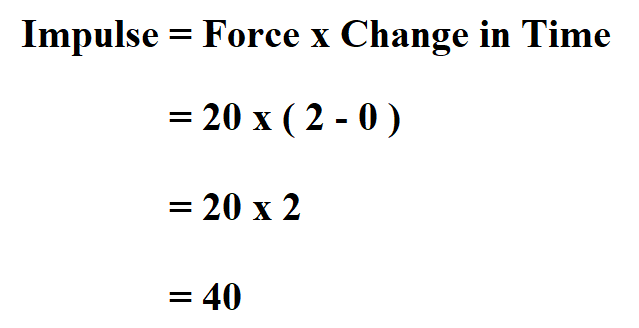 Therefore, the impulse force was 40 N.s.