A cylinder is a three-dimensional solid that has two parallel bases that are usually circular and are connected by a curved surface.
From the formula to calculate the volume of a cylinder;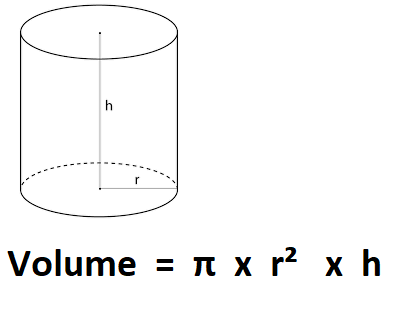 We get;

Example:
Calculate the height of a cylinder whose volume is 30 cm³ and its radius is 5cm.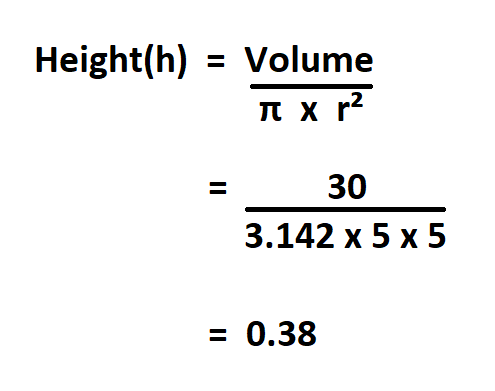 Therefore, the height of the cylinder is 0.38cm.