Earnings before interest and taxes (EBIT) is a company's net income before income tax expense and interest expense have been deducted.
The result of the EBIT is an important figure for businesses because it provides a clear idea of the earning ability.
Formula to calculate EBIT.

Example:
Suppose the net income of a company is $ 500,000 and its taxes cost is $100,000 while the interest expense is $ 80,000. Calculate the company's EBIT.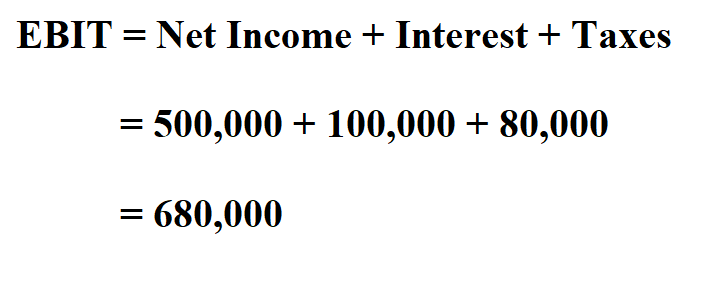 Thus, the company's EBIT is $ 680,000.