Compound annual growth rate (CAGR) is the rate of return that would be required for an investment to grow from its beginning balance to its ending balance, assuming the profits were reinvested at the end of each year of the investment's lifespan.
CAGR is the best formula for evaluating how different investments have performed over time.
Formula to calculate CAGR.

n: Number of Compounding Periods
Example:
If the beginning value of an investment is $ 100,000 and its ending value is 120,000. Calculate the CAGR for two compounding periods.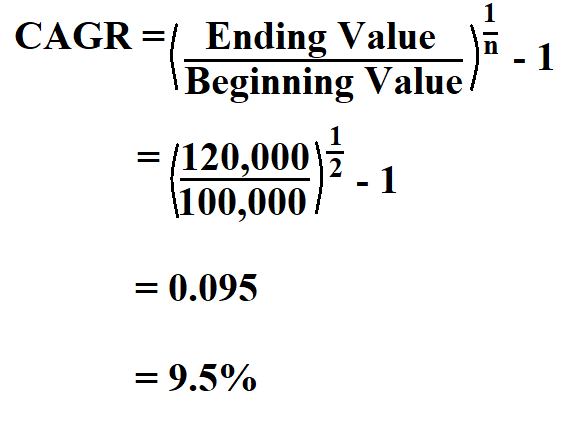 Therefore, the CAGR is 9.5%.