Prior to discussing how to calculate compound interest in excel, lets define it. Compound interest is as a result of reinvesting interest, rather than paying it out, so that interest in the next period is then earned on the principal sum plus previously accumulated interest.
Simply, compound interest is interest you earn on interest.
Formula to Calculate Compound Interest in Excel.
To calculate compound interest, we can use the FV function which can be found in excel.
Example:
Suppose $1000 was invested for 10 years at an annual interest rate of 5%, compounded semi-annually. Calculate your compound interest.
First, we begin by transferring the data to an excel spreadsheet.

Then insert the FV function and something like this should appear.
To get the rate, we use the annual rate / periods, B2/B4.
To get the number of periods we use term * periods, B3*B4.
There is no periodic payment, so we use zero.
By convention, the present value (pv) is input as a negative value, since the $1000 "leaves your wallet" and goes to the bank during the term.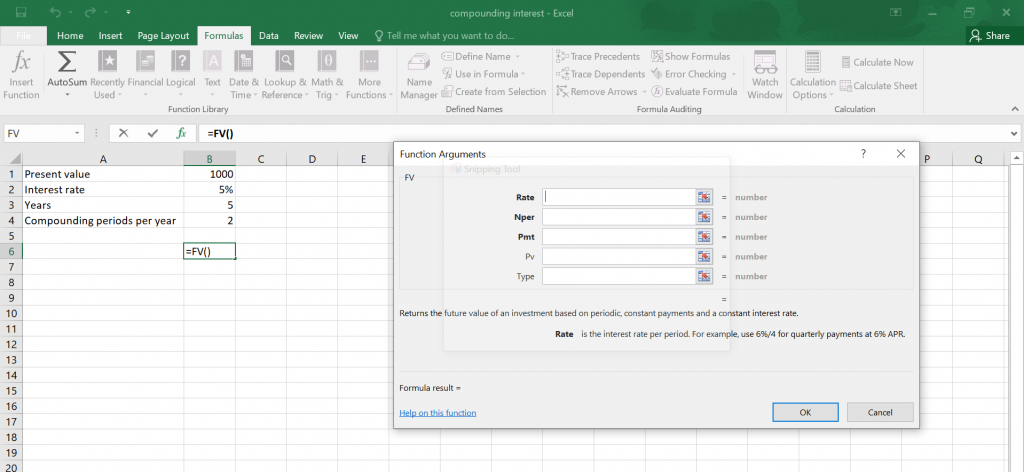 Fill in the table as directed by excel, click OK and you should have your answer.

Therefore, your compound interest is $1,280.08.