In sports, a win percentage is the fraction of games or matches a team or individual has won.
Win percentage is one way to compare the record of two teams.
Formula to calculate win percentage.

Example:
Suppose a two teams played 25 games. Team A won 18 games and team B won the rest. Calculate the win percentage of team A.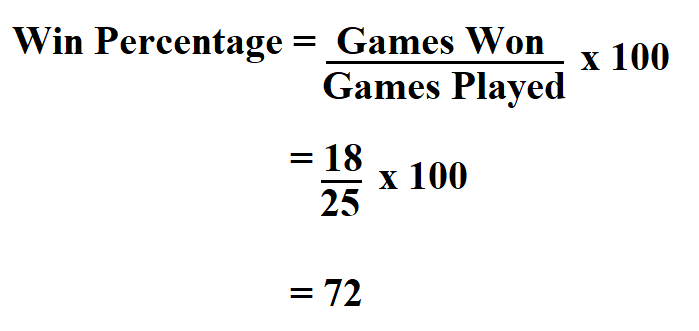 Thus, team's A win percentage is 72%.