Swapping tires isn't a problem for most drivers especially if the old and new tire sizes are the same.
The need to calculate your tire size may arise for instance, when you buy a new car and wonder if it can use your old tires.
Formula to calculate tire size.

R is the rim size in inches.
H is the height
W is the width in millimeters and it is the first number to appear.
Wheel rim size (R) is multiplied by 25.4 to obtain the wheel rim size in millimeters.
Example:
Find the circumference for a tire with the 245/45 R 18 label.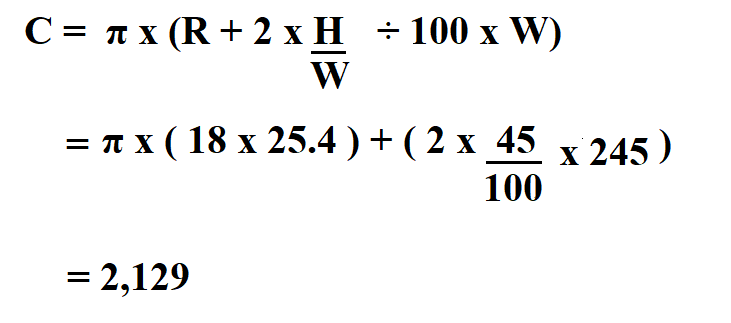 Therefore, the tire size is 2,129 mm.