A ring can be defined as a circular band usually of precious metal worn especially on the finger as jewelry.
Women's rings are commonly between sizes 3 and 9, while men's rings are usually sized between 8 and 14.
Here, we are going to learn how to calculate those sizes.
Formula to calculate ring size.
You can measure your ring size using either string or, perhaps a floss.
Take one of these measurement tools and wrap it around the base of your finger.
Mark where the string or floss first overlaps with a pen.
Then, line that up with a ruler and take down its length in millimeters.
After measuring, go to your ring size chart and look for the size that corresponds your measurement.
Below is a ring size chart for different countries.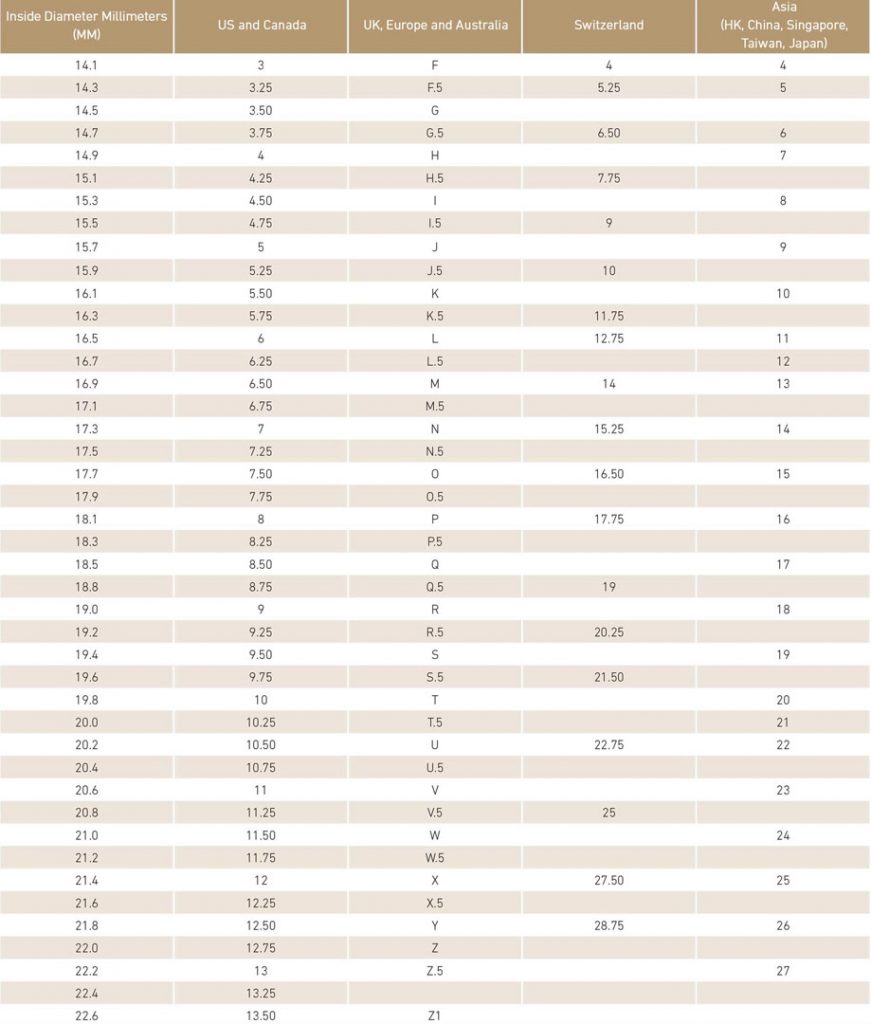 Suppose you measured your fingers diameter and found it to be 18.1 millimeters, this means that your ring size is 8 if you are in the US or Canada.