Time is defined as the duration in which all things happen, or a precise instant that something happens.
Speed is the distance traveled per unit of time.
Formula to calculate time.
From the formula to calculate speed;

We get;
Example:
Suppose a car travels at a speed of 25km/h for a distance of 100km, calculate the time it takes to reach its destination.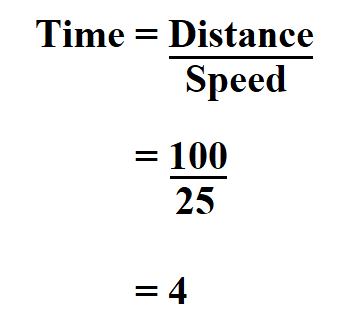 Therefore, the bicycle took 4 hours to reach its destination.