Relative error or relative uncertainty is a measure of the uncertainty of measurement compared to the size of the measurement.
The relative error is very useful when you want to be able to compare things that are measured in different units.
Formula to calculate relative error.

Example:
The height of the dog is measured as 84 cm with an absolute error of ±3 cm. Calculate the relative error.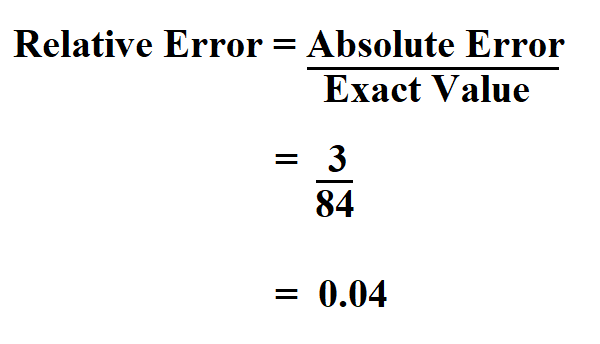 Therefore, the relative error is 0.04.