An arc is a portion of the circumference of a circle.
Radius is the distance from the centre of the circle to its circumference.
From the formula to calculate the length of an arc;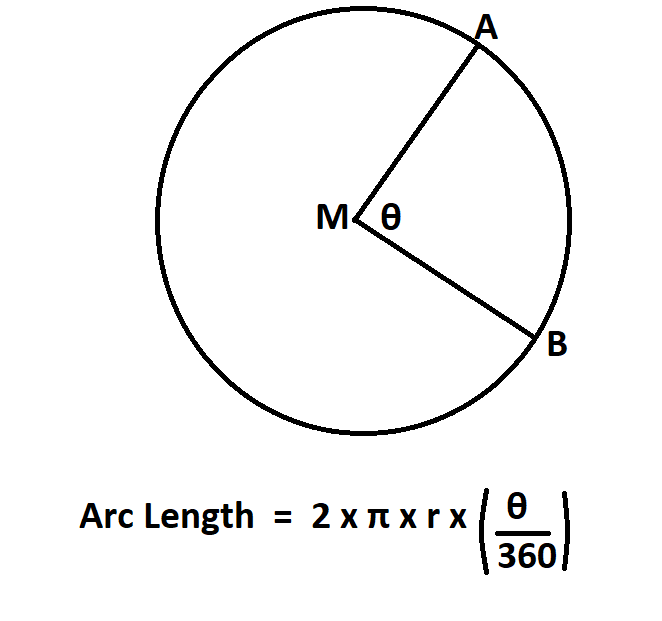 We get;

Example:
Calculate the radius of an arc length whose length is 9cm and the angle between the radii is 50 degrees.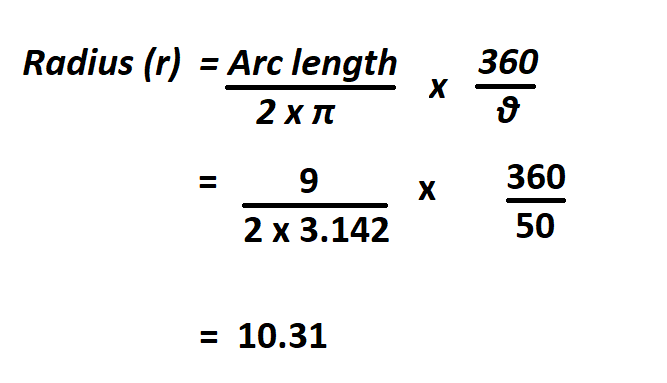 Therefore, the radius of the arc is 10.31 cm.