Circumference is the distance around a circle. That is, the circumference would be the length of the circle if it were opened up and straightened out to a line segment.
Diameter is a chord or a line segment that runs through the center point of any circle and touches two points on the circumference of a circle. It is the longest possible chord of any circle.
Formula to calculate the circumference: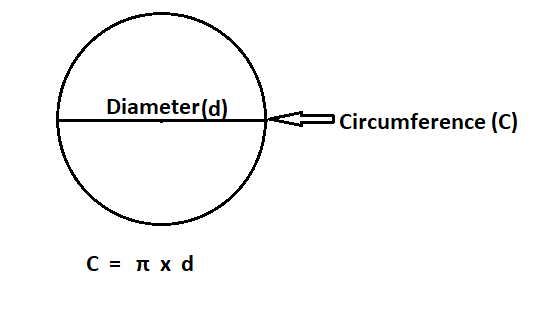 π is a constant estimated to be 3.142 or

Example:
Calculate the circumference of a circle whose diameter is 14 m.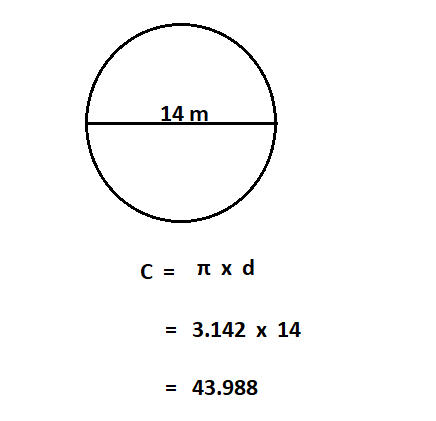 Therefore, the circumference of the circle is 43.988 m.