What is Circumference?
In this article, we will discuss how to calculate the radius of a circle from its circumference, but before that, lets begin by defining circumference and radius.
Circumference is the distance around a circle. That is, the circumference would be the length of the circle if it were opened up and straightened out to a line segment.
What is Radius?
Radius is the distance from the center to the circumference of a circle. It can be drawn in any direction from the central point. A circle's radius is exactly half the length of the same circle's diameter, which is a line that divides the circle into two equal halves.
Formula to Calculate Radius from Circumference.
From the formula to calculate circumference from radius;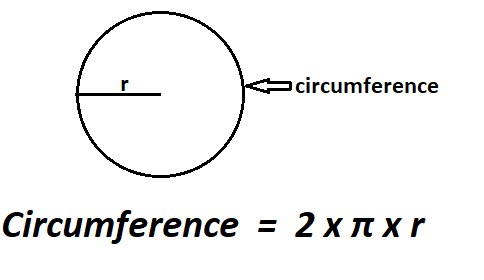 We get;

Example 1:
The circumference of a wheel is 308 cm. Find the radius of the wheel.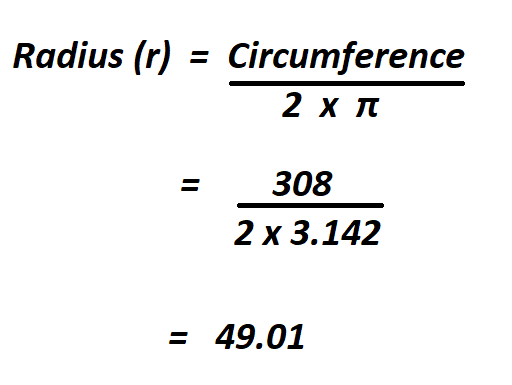 Therefore, the radius of the wheel is 49.01 cm.
Example 2:
Suppose the circumference of a bicycle wheel is 30 cm and you are asked to find the length of each of the spokes.
The bicycle spokes originate from the center of the wheel to its circumference. Therefore, finding the length of one of the spokes is the same as finding the radius of the wheel.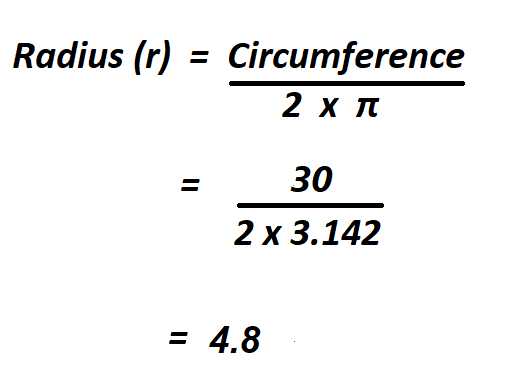 Therefore, the length of each of the spokes is 4.8cm.