Pi (π) is a mathematical constant. It is defined as the ratio of a circle's circumference to its diameter.
It doesn't matter how big or small the circle is, the ratio stays the same.
Apart from being used to find the area and circumference of a circle, pi is used in most calculations for construction, communications, music theory, medical procedures, air travel, and space flight, just to name a few.
From the formula to calculate the circumference of a circle;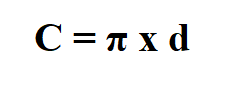 Circumference (C) is the distance around the edge of a circle or any circular shape.
A diameter (d) is the longest chord of a circle that passes through the center of the circle and whose endpoints lie on the circle's circumference.
We get;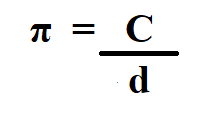 Example:
A circle has a circumference of 44 cm, its diameter is 14 cm. Calculate for pi.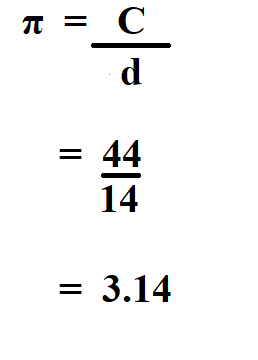 Therefore, from the above example, the value of pi is 3.14 rounded off to the nearest two decimal places.