Principal amount on a loan is the amount borrowed.
The interest is the amount charged on top of the principal by a lender to a borrower for the use of assets.
Formula to calculate principal from interest.

Example:
Suppose you were asked to pay $100 more on a loan after a period of 12 months. The interest rate was 5% p.a.. Calculate the money borrowed.
12 months are equivalent to 1 year, therefore;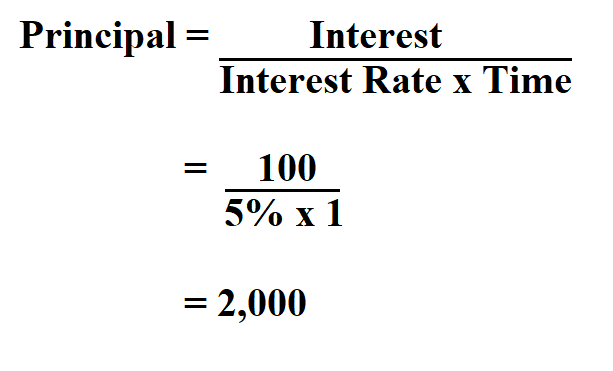 Therefore, the principal was $ 2,000.