Operating margin is a measure of profitability.
It indicates how much profit a company makes on a dollar of sales, after paying for variable costs of production, such as wages and raw materials, but before paying interest or tax.
A company needs a healthy operating margin in order to pay for its fixed costs, such as interest on debt or taxes.
Formula to calculate operating margin.

Operating profit is the difference between the cost of goods sold and other operating expenses from the net sales.
Net sales is the difference between gross sales and sales return.
Example:
Suppose a company's operating profit for the previous year was $ 150,000 and the net sales for that same year was $ 500,000. Calculate the company's operating margin.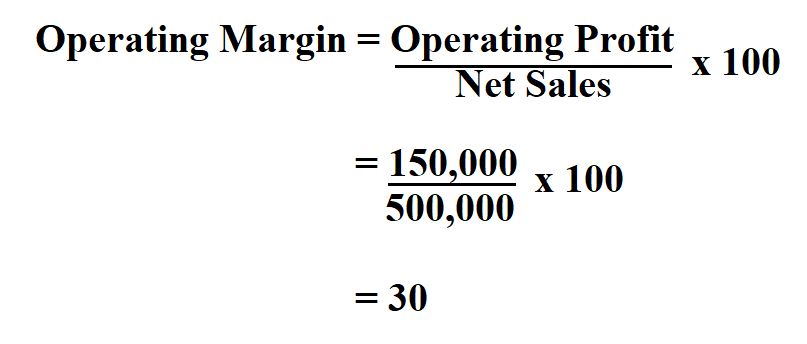 Thus, the company's operating margin is 30%.