Forces are vector quantities, which means that they have both magnitude and direction.
The net force is defined as the sum of all the forces acting on an object.
The net force acting on an object makes the object change either its speed or direction of motion or both.
Net force is measured in Newtons.
Formula to calculate net force.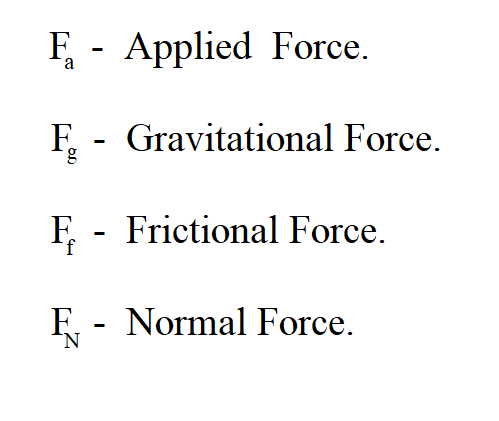 Example:
In a tug of war, one man pulls with a force of 100 N on one side, and the other man pulls with 90 N on the other side. Compute the net force.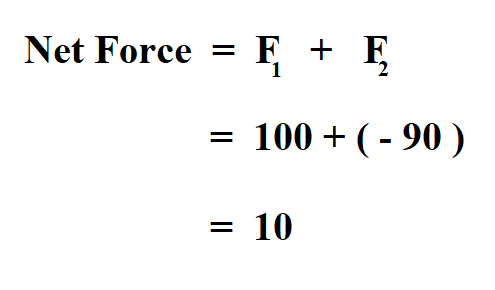 Therefore, the net force is 10 N.