The net present value (NPV) is just one of the many ways to determine the return on investment.
The reason that NPV is often chosen as the model for financial analysts is because it evaluates the time value of money and delivers a specific comparison between initial cash outlay versus the present rate of return.
The time value of money simply means that a dollar today is of more value today than it will be tomorrow.
Although NPV is used often it has many drawbacks. The reason as to why many errors occur is because the calculations are based on educated estimations and knowing the past and current expenditures.
Formula to calculate NPV.

r is the discount rate.
i is the time period.
Example:
An investment worth $ 1,000,000 is said to bring an inflow of $ 100,000 in the first year, assuming the discounting factor is 10%, calculate the NPV.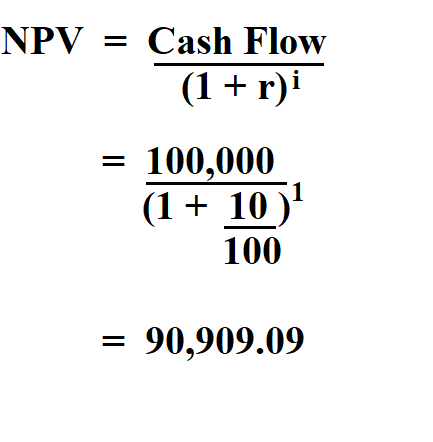 Therefore, the NPV is $90,909.09.